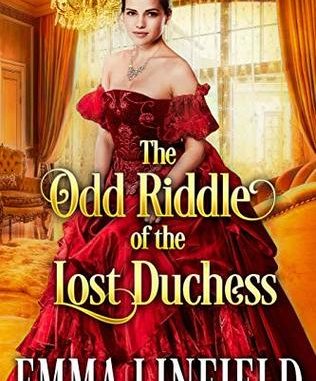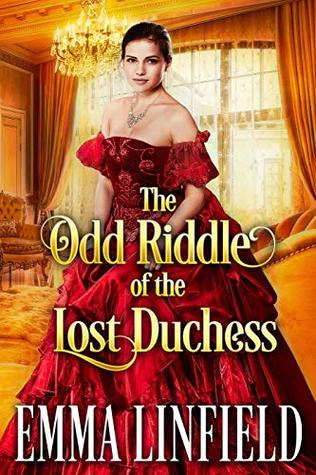 The Odd Riddle of the Lost Duchess
Regency
Epub
I died a few hours ago. Noah, don't let go of me. My enemy, my friend, my lover.... 
Just a shawl and a chocolate box were left behind after the terrible accident that took Emmeline's life. Noah her sworn enemy…and devoted lover…is the only man that hasn't lost hope on her.
Born to hate each other. Lady Emmeline Grant and Noah Fitzroy, the dashing Duke of Newberry ought to continue the traditional rivalry between their families, hatred running in their veins. Yet, love flourished in their hearts like a rose in the desert, taking everyone by storm and causing chaos.
Unable to come to terms with the tragedy, Noah struggles to unravel the mystery of his lover's sudden death.
*If you like powerful Dukes, loving Duchesses and a marvelous depiction of the majestic Regency and Victorian era, then The Odd Riddle of the Lost Duchess is the novel for you.
Emma Linfield's 8th book is a historical Regency romance novel of 80,000 words (around 400 pages). No cheating, no cliffhangers, and a sweet happily ever after.
A very well written romance with a great storyline and plot. The characters are well described and they develop nicely through the story. The chemistry is amazing. A writing style that captivates the reader from start to finish. An exciting, fast paced story with a mix of action, drama, page turning moments, twists and emotions that makes you keep turning the pages to know more. All the drama, fear, uncertainty, intrigues and suspense keeps you captivated. Twists and turns abound with unexpected surprises and an emotional roller coaster.
A story of nice length and one that I only can recommend to others.
---