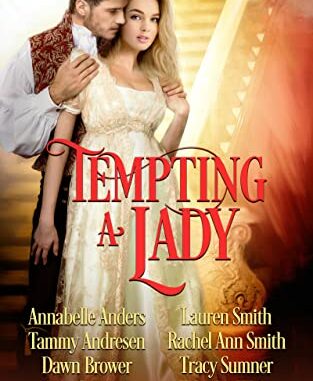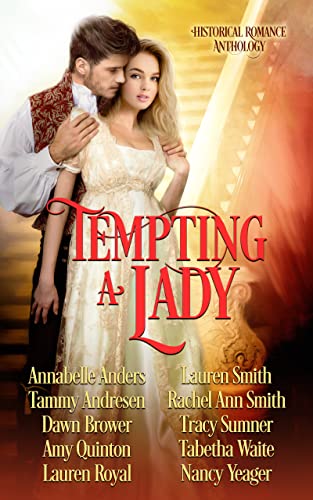 Tempting a Lady
Steamy, historical, romance
Penford Publishing
October 31, 2022
Kindle, Epub
2130

Tempting a Lady: Historical Romance Collection
A collection from TEN of your favorite Historical Romance Authors.
TEN heros tempted by love
TEN heroines who aren't easily persuaded
All ten amazing stories will entice you to stay up all night.
This collection is ideal for fans of sexy noblemen with secrets, second chance romance, and readers who like it steamy.
Don't miss out on this limited time only collection:
Tempt Me at Midnight by Lauren Royal - New York and USA Today Bestselling Author
Don't Tell a Duke You Love Him by Tammy Andersen - USA Today Bestselling Author
When an Earl Turns Wicked by Dawn Brower - USA Today Bestselling Author
Wicked Designs by Lauren Smith - USA Today Bestselling Author
Trapped With the Duke by Annabelle Anders
What the Scot Hears by Amy Quinton
Revealing a Rogue by Rachel Ann Smith
Ice Duchess by Tracy Sumner
Bedeviling Lord Coxford by Tabetha Waite
One Kiss from Ruin by Nancy Yeager
A book that has 10 stories about heroes and their ladies.
All stories have love and problems in them. The characters are well described and you get close to most of them.
Most of the stories are well written some could have had more research, chemistry and depth to them.
There are steam in the stories and some of them more real than others.
Absolutely a collection that is worth reading if you want to relax a bit.
---