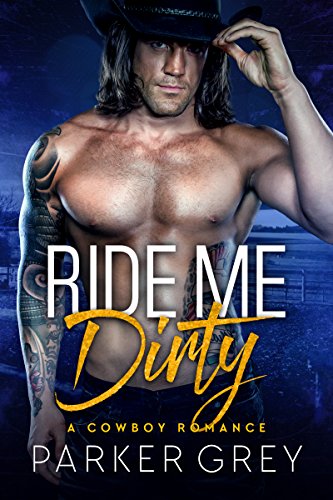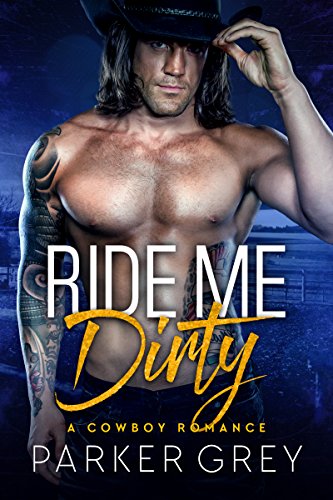 Ride me dirty
Romantik - Erotisk - Cowboy - Virgin
Amazon Digital Services
28. dec. 2016
146

Emmy Winchester's completely off-limits. Not only do her parents own the ranch where I work, she's not the kind of girl I should be with.
She's too sweet, too untouched, too pure. Emmy deserves a gentleman, and I'm anything but gentle.
But I can't deny that her wide-eyed innocence makes me want her. Her sweetness makes me want to take her until she screams my name with those perfect, plump lips.
I need Emmy to be mine. I need to dominate her, control her, have her in every single way that I can.
I should resist, but I don't know if I can.
I've always had a thing for cowboys.
Colton True has been my crush for longer than I want to admit — and now he's here, working at my parents' ranch again.
He's rough, rugged, and beyond handsome, with a body carved by wrangling horses and sweating in the sun. But then, I know a man like that would never want a girl as inexperienced as me.
But when he finds me in the barn, puts his hands on me, and whispers filthy things in my ear? Things that no one's ever said to me before?
Well, I'm not so sweet that I can't be dirty sometimes...
Ride Me Dirty is a complete, standalone novella about a rough, dominant man who falls hard for a sweet, innocent girl - complete with tons of cheese and a super-sweet Happily Ever After ending.
Min vurdering:
Emma har i lang tid været forelsket i Colton. Et forhold mellem dem vil ikke være det nemmeste. Dette skyldestil dels Emmas familie.
Dette er den tredje bog fra Parker Grey, jeg har læst. Det er altid meget vanskeligt at skrive en ny bog, fordi læserne har forventninger. Og mine var høje!
Men Parker Grey har uden tvivl gjort det igen. Den er lige så fantastisk som de to første bøger.
Jeg elsker bare den måde historierne er bygget op samt, at bogen fra starten har en måde at fange dig, så du bare er nødt til at blive ved med at læse.
Jeg nød denne bog meget. Elsker jomfru/cowboy temaet.
Denne bog har masser af sexede erotiske scener. Jeg beundrer den måde, hvorpå Parker Grey kan skrive disse sexede scener og stadig give læseren smil eller et grin.
Bog, der er velskrevet. Ser meget frem til, at læse den næste!
---