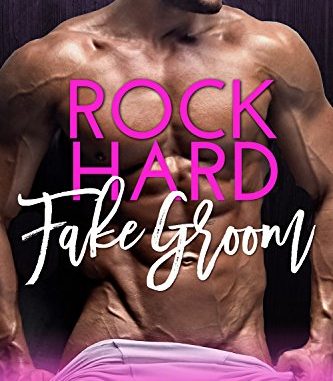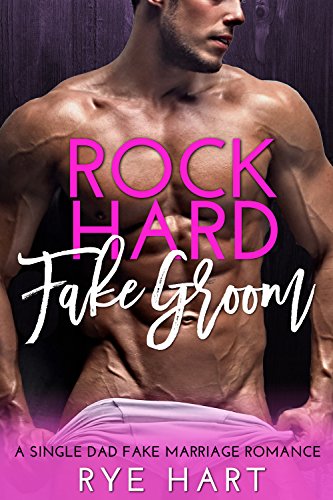 Rock hard fake groom
Rock Hard
Romantik - Erotisk
Amazon Digital Services LLC
18.04.2017
Ebog - Paperback

The HOT owner of the bakery next door is serving her special cream pie – and I want a taste.
They say a mechanic with a bad past can't be a good Dad.
Screw that sh*t – my baby girl is my world.
But then, my ex took me to court – and she was granted full custody.
Judge says she'll reconsider her decision, with one insane condition: that I find a wife ASAP.
Good thing the gorgeous new owner of the bakery next to my bike shop has been checking me out.
And how can I not notice her rack as she bends over the counter – asking me if I'd like a slice of her pie?
I see what she's thinking behind her pretty blue eyes – and it gets me hard.
She's dealing with financial troubles of her own.
Maybe we can help each other out.
Maybe we can be friends with benefits.
She can heat things up in the kitchen– let's see if I can bring the heat to her bedroom.
Only problem is she's sworn off bad boys & I've sworn off marriage. Looks like I'll have to fake this marriage thing – I just hope she'll join me for the ride.
Min vurdering:
Jeg er forelsket! Hunter er bare manden man ikke kan andet end holde af! Hvordan kan en kvinde ikke elske ham 🙂
Denne bog af Rye Hart har det hele. Sexet mand, flot nabo, smil, grin, tristhed, overraskelse – og meget mere.
Du bliver fanget af historien og skal bare læse det hele på den på en gang.
Tidslinjen er lidt hurtig, men årsagen forklares i historien.
Personerne er så godt beskrevne og realistiske, at det får dig til at føle med dem. Deres kemi føles virkelig.
Historien er en dagligdagshistorie, og Rye Hart har gjort det sjovt, sødt, sexet og selvfølgelig med HEA!
Absolut værd at læse!
My opinion:
I am in love! Hunter is the man! How can a woman not love him 🙂
This book from Rye Hart has it all. Sexy man, hot neighbor, smiles, grins, sadness, surprise – and a lot more.
You get caught by the story and just have to read it all at ones.
The timeline is a bit fast but the reason why is in the story.
The characters are so well described and realistic that it makes you feel with them. Their chemistry feels real.
The story is an everyday story and Rye Hart has made it fun, sweet, sexy and of course with HEA!
Absolutely worth the read!
---