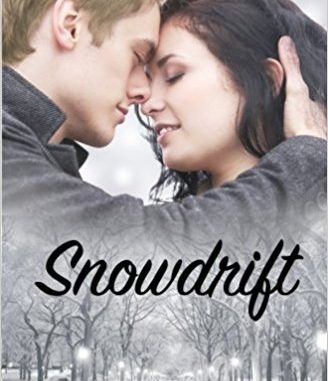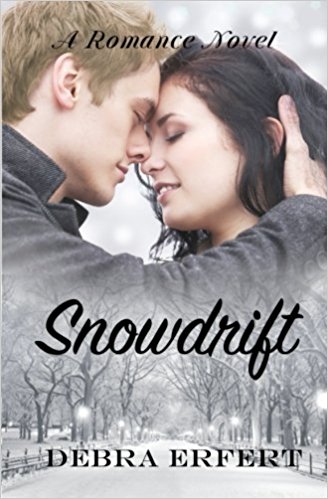 Snowdrift
Romantik - Erotisk
Stone Horse Press
09.06.2017
Ebog - Paperback
358

Artist Abigail Carson crashes off the deserted highway during a Wyoming blizzard while driving to reach her dying mother. Carbon County Sheriff Jackson Reynolds rescues her, leaving her Jeep in the snowdrift as the storm becomes a whiteout. They're trapped at his ranch for the week leading up to Christmas, along with his two young daughters, a protective mother-in-law, and a bitter memory of his dead wife.     Tensions rise as Abby's attraction grows for the tough sheriff. She must crack through his emotional wall before the storm breaks or lose her only chance for real love. But if the storm doesn't stop soon enough, Abby may lose her opportunity to ask her mother's forgiveness for running away almost ten years before.   Snowdrift is a story about love, faith, and forgiveness.
Min vurdering:
Denne bog er så forskellig fra dem, jeg tidligere har læst fra Debra Erfert. Jeg elsker hendes fantasy / mystery bøger, men denne overraskede mig meget. JEG ELSKEDE DEN! Jeg elskede historien, måden hun skriver og beskriver scenerne. Du føler næsten, at du er karaktererne, eller du ønsker du var der. Denne bog har så meget i den. Kemien flyder ud af siderne mellem hovedpersonerne. De har meget at håndtere, men uden det var der ikke var nogen historie. Debra Erfert har skrevet en bog, der fanger dig fra det første kapitel og næsten får  dig til, at glemme hvor du er. Den er så god, at du bare skal læse det for at vide, hvad der sker næste gang.
Når Abby og Jack mødes, er det fordi hun er fanget i en snestorm med sin nedbrudte bil. Jack har mistet sin kone og har en meget vanskelig tid til at komme videre fra det. Abby har problemer med at stole på andre, især når det kommer til kærlighed. Men de sidder fast og måske kan de hjælpe hinanden.
Twist i historien har gjort den spændende. Abby er den der bliver ramt hårdest, men forhåbentlig er Jack der for hende … Du skal læse historien for at få svaret 🙂
Indtil nu er det min favorithistorie fra Debra Erfert. Et bog, som må læses!
My opinion:
This book is so different from the ones I have been reading from Debra Erfert. I love her fantasy/mystery books but this one surprised my very much. I LOVED IT! I loved the storyline, the way she writes and describes the scenes. You almost feel you are the characters or you wish you was there. This book has so much in it. The chemistry flows of the pages between the main characters. They have a lot to deal with but without that there was no story. Debra Erfert has written a book that catches you from the first chapter and almost makes you forget where you are. It is so good that you just have to read through it to know what happens next.
When Abby and Jack meets it is because she is caught in a snowstorm with her broken down car. Jack has lost his wife and has a very difficult time to go on from that. Abby has issues when it comes to trust in others especially when it comes to love. But they are stuck and maybe they can help each other.
The twists and turns the story has makes it exciting and intriguing. Abby is the one that gets hurts but hopefully Jack is there for her… You have to read the story to get the answer 🙂
Up until now this is my favorite story from Debra Erfert. A must read!
---