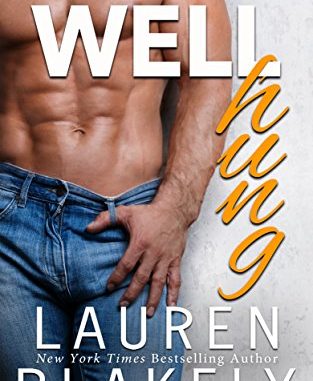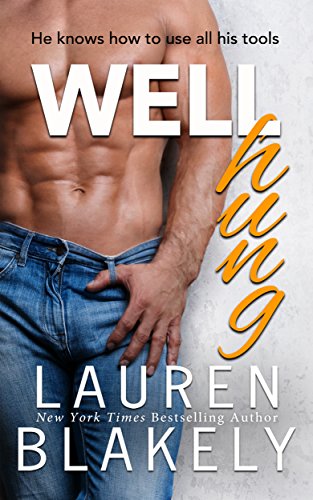 Well hung
Romantik - Erotisk
Lauren Blakely Books
10.09.2016
Ebog - Paperback
274

A hot and hilarious standalone romance from #1 New York Times Bestselling Author Lauren Blakely...
Here's what you need to know about me -- I'm well-off, well-hung and quick with a joke. Women like a guy who makes them laugh. Even better if he's loyal and hard-working. That's me.
Enter Natalie. Hot, sexy, smart, and my new assistant. Which makes her totally off limits...
Hey, I'm a good guy. Really. I do my best to stay far away from the kind of temptation she brings to work. Until one night in Vegas...
Yeah, you've heard this one before. Bad news on the business front, drowning our sorrows in a few too many Harvey Wallbangers, and then I'm banging her. In my hotel room. In her hotel room. Behind the Titanic slot machine at the Flamingo (don't ask). And before I can make her say "Oh God right there YES!" one more time, we're both saying yes--the big yes--at a roadside chapel in front of a guy in press-on sideburns and a shiny gold leisure suit.
We'll just untie the knot in the morning, right?
The trouble is . . . I don't know how to keep my hands off my soon-to-be ex-wife.
*WELL HUNG is a sexy standalone romantic comedy!*
Min vurdering:
Tredje bog i serien om sexede mænd.
Wyatt Hammer er tvillingbror til Nick Hammer. Wyatt er entreprenør og har ikke haft det store held i sine forhold til kvinder.
Han er dog særdeles interesseret i hans assistent Natalie, men tør ikke gøre noget ved det, da han som sagt har dårlige erfaringer.
Og så er det også svært, at få gode assistenter!
Begge personer er sjove og gør bogen til en fornøjelse, at læse. Bogen er skrevet fra Wyatts synspunkt, men vi får stadig glimt af Natalies tanker.
Man føler via Lauren Blakelys beskrivemåde, at man lærer personerne godt, at kende og kan leve med i deres problemer og hver dag.
Bogen er fyldt med sjove scener samt erotik på anderledes steder.
Absolut en favorit plads på liste til bogen. Bliver svær, at leve op til.
Anbefales til personer over 18 år (grundet erotiske scener).
Kan købes på engelsk som:
E-bog og paperback
---