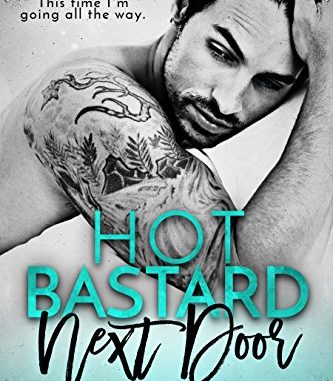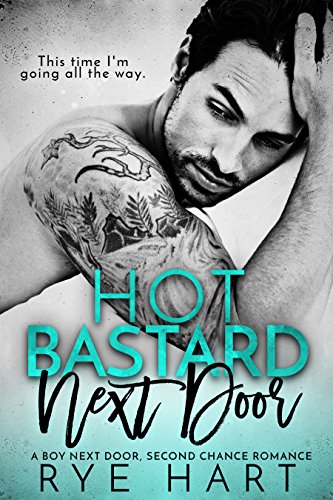 Hot bastard next door
Romantik - Erotisk - SEAL - Virgin
Amazon Digital Services LLC
20.06.2017
Ebog
182

I wanted to go all the way.
But Duncan left town to become a Navy SEAL.
A cruel text was the last I heard from him.
Now he's back and says he wants what's his:
My V-card.
He was my HOT next door neighbor.
I remember how he'd watch me undress through my window.
How we kept it our dirty little secret...
I wanted to give him all of me.
Then the bastard broke my heart over a text and left town.
Now, years later, I'm working my dream job in Hollywood.
I nearly fall on my face when I see Duncan as the new body guard on set.
He's just got that same cocky grin - shamelessly undressing me with his eyes.
He says this time he'll take what's his.
He has some balls to think we can just pick up where we left off.
So what if he's sexier than ever?
So what if I'm still a virgin?
As far as he's concerned, my legs are SEAL'd
Min vurdering:
Når Rye Hart udgiver en bog, har jeg helt klart mine forventninger til den. Og endnu engang skuffede hun ikke.
Jeg elskede denne bog. Historien kunne have været fra det virkelige liv, og jeg kan godt lide det ved den. Det er en meget velskrevet kærlighedshistorie.
Denne bog har fået humor, drama, anden chance, erotiske scener, fortrydelse, jalousi, passion, god kemi og meget mere.
Den har en beskyttende og besiddende mand, der går efter, hvad han har elsket i lang tid. Den har en kvinde, der skal træffe beslutninger, før hun kan fortsætte med hendes liv.
Denne bog fik mig til, at heppe på Duncan og Rachel, og at de ville få deres "leve lykkeligt til deres dages ende". Du skal læse bogen for at se, hvad de gør.
Jeg var nødt til at læse den på en gang, så jeg kunne se, hvad der skete næste gang. Elskede den.
Et must have!
My opinion:
When Rye Hart releases a book I have my expectations. And once again she did not disappointment.
I loved this book. The storyline could have been real life and I like that. It is very well written love story.
This book has got humor, drama, second chance, hot scenes, regrets, jealousy, passion, great chemistry and much more.
It has an protective and possessive male that goes after, what he has loved for a long time. It has a woman that has to make decisions before she can go on. This book made my cheer for Duncan and Rachel and that they made their happily ever after. You have to read the book to see it they do. I just had to finish it in one go so I could read what happened next. Loved it.
A must have!
---