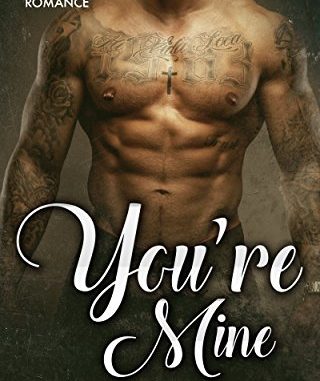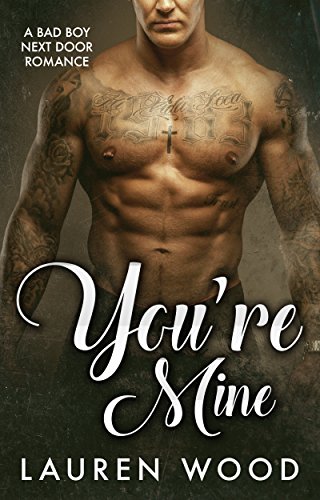 You're Mine
Romantik - Erotisk - Bad Boy
Amazon Digital Services LLC
22.03.2017
Ebog
129

I could have anyone that I wanted and I wanted Carol Masters. She was a challenge.
The first time I met her, she was in the middle of a wedding. She was the maid of honor and I was a friend of the groom. Carol looked like a glowing angel. She was beautiful and I had to have her. I needed to corrupt her.
How could she resist me? No one had before. Once a woman got a look at my muscles and tattoos, I usually had to keep them at bay, along with their feelings. I wasn't looking for love. I was looking for a good time and Carol was instantly on my radar.
Meeting her was a different story. She wasn't interested in what I had to offer, but I knew that I was going to get my way. I only had two nights in Louisiana and I was going to spend them with her.
There was no denying the attraction between us and before the wedding reception was over, I was going to have her bent over something.
Carol took over my mind. Once just wasn't going to be enough. I had to have her for good, for keeps and I wasn't going to stop until she was mine. From the moment I saw her, I knew that Carol was made for me.
How could it be any different?
You're Mine is the third book in a bad boy next door standalone series. All books in this page-turning Bad Boy Romance can be read as standalone's, there are no cliffhangers, and happily ever afters are guaranteed! It's only recommended for audiences 18+.
Min vurdering:
Selve meningen med historien er god og ny. Men alt i alt er den meget forvirrende, at læse. Læseren har ikke fået den nødvendige baggrundsviden for, at kunne være med, og det gør det hele lidt mere forvirrende.
Den kvindelige hovedperson er til tider meget naiv og har meget store fordomme mod motorcykelklubber og deres medlemmer 🙂 – Heldigvis kan man jo ændre mening.
Plottet er lidt for overdrevet, men anderledes og syntes om det alligevel.
Kort historie, hvor der sker MEGET!
Kan købes i ebog på engelsk.
My opinion:
I think the story line idea was fine and new. But all together it was just to confused to read. The reader do not have enough time to know the history of the characters.
The female character is a times too naive and have a lot of prejudice against bikers 🙂 – but she has to chance her mind in the end.
The plot is a bit too fantastic but loved it anyway.
Short story with LOTS of action!
---