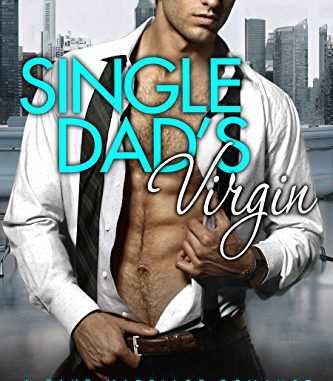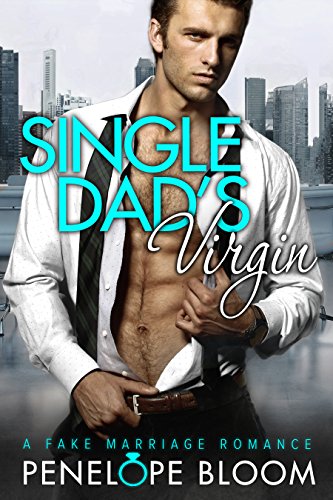 Single dads virgin
Romantik - Erotisk - Millionær - Jomfru
Amazon Digital Services LLC
01. april 2017
Ebog
383

My billionaire boss needs me to do something absolutely crazy.
He wants me to pretend we're engaged.
But I can't say no, or he'll lose his daughter and I'll lose my job.
Fine then. I'll wear his stupid ring. I'll be the perfect fiancée for one month.
There's only one problem. I don't want to stop pretending.
Housekeeper for a stunningly handsome, male-model billionaire? Yep, that's my job and it's as dreamy as it sounds. I get to live in his ridiculously huge mansion, and all I have to do is take care of his mom and daughter, who are practically family. To top it off, the notoriously bossy Mr. King has been away for business since I started.
But he came home today.
Liam King looks like he stepped out of a GQ magazine, and the way he undresses me with his eyes should be illegal. He ignites my body. Every part of it. But It doesn't matter how tempting he is. I can't have him.
I can't risk my job. Even if a guy like him was actually interested in a twenty-two year old virgin like me, I can't give in. I've been in enough relationships to know how they all end: disaster. And if I lose my job, I lose the closest thing to a family I've had since my mother passed.
But a fake engagement doesn't really count as a relationship… Right?
Min vurdering:
Jeg er vild med historien. Det går ikke alt for hurtigt, så man bliver forvirret eller synes det virker underligt.
Der er lidt overraskelser undervejs, som gør det spændende.
Velskrevet bog set fra både Aubrey og Liams side.
Få erotiske scener men ikke overdrevet.
Frembringer smil, grin, tristhed, ja man kommer gennem hele følelsesregistret.
Er bare helt vild med Roxanne og Donna! De er virkelig sjove og naturlig beskrevne. Elsker deres væremåde og kommentarer!
Ser frem til næste bog fra Penelope Bloom.
My opinion:
I loved the storyline. The pace is very nice and not that fast.
You do not get confused and the plot has som twists that comes through in the end.
Very well written seen from both Aubreys and Liams sides.
A few erotic scenes but nothing overdone.
Lots of laughs, smiles, dark thoughts, just in short terms: You come through all of your emotions.
I LOVED ROXANNE AND DONNA!!!! They are both hilarious!
Looking forward to reading the next book from Penelope Bloom!
---