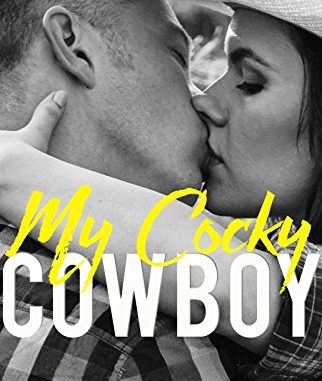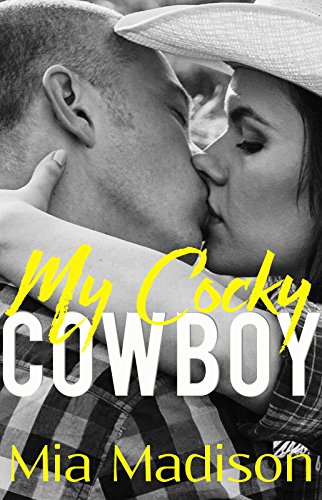 My cocky cowboy
Romantik - Erotisk - Cowboy - alfahan
Amazon Digital Services LLC
09.01.2017
Ebog
99

The perfect girl can slam into your heart, your mind, and your d**k and refuse to leave
I'm Shea Butler. Nothing but a rough and ready cowboy
I ride rodeo and bronc bareback and that's all I need. I never wanted a woman around for keeps - that is, until I set eyes on Dallyce. She's the feisty little colt I want to rope in and wrangle to the ground under me. And that sassy mouth of hers has my big ol' hand itching to come down for a spanking. I want to ride her rugged, hard and dirty. Nothing more.
But I have to keep my rough hands off those soft curves. I'm way too old for her and she's leaving with the other stampede princesses right after the rodeo.
I never planned on getting possessive over Dallyce but she's hotter than a cattle brander. If I make her mine I'll have to keep her around for the long haul.
I need to rein it in but this wild and untamed attraction is about to set itself ablaze.
If you croon over an older man instalove story with steamy hot scenes of good loving then My Cocky Cowboy is the perfect standalone novella for a fast read.
Min vurdering:
En erotisk novelle tilføjet hotte sexscener, en alfa rodeorytter samt en feminin cowgirl.
Stor kemi mellem personerne, hotte scener, sjove bemærkninger, dybe tanker. En novelle med lidt af hvert for læseren.
Man får handlingen fra begge hovedpersoners side, hvilket giver mere dybde.
Absolut læsetiden værd.
Min opinion:
An erotic novel added hot sex scenes, an alpha rodeorider and a feminine cowgirl.
Great chemistry between the people, hot scenes, funny remarks, deep thoughts. A short story which contains a great storyline.
You get the action from both main characters, giving more depth.
Definitely worth reading.
---