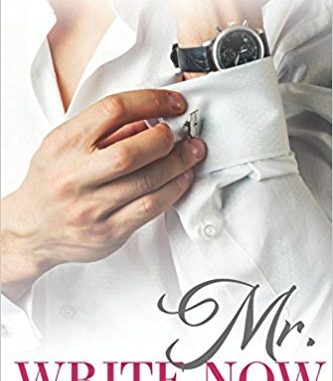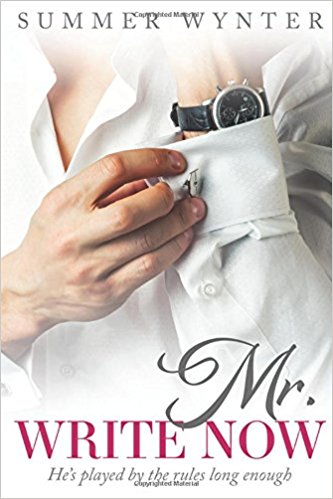 Mr. Write Now
Romantik - Erotisk - Teenage pige/moden mand
Independently published
22.03.2017
Ebog - Paperback
250

Rick Johnson is a college professor and novelist who cares only for two things in life; writing and s*x. And never in that order.
He's played by the rules long enough.
Rosa McCall is looking for new thrills as a college freshman and hopes to test her boundaries as far as they'll go. And not to a college boy.
She's broken all the rules way too long.
Min vurdering:
Jeg elskede denne historie. To personer, der er eftertænksomme, men bare ikke kan holde sig fra hinanden.
Jeg forstår, at det er langt bedre, at være sammen med en smuk og charmerende ung dame, der elsker dig for, hvem du er, i stedet for en ekskone, der har været utro og bare vil have dig, når det er praktisk.
Meget godt skrevet. Elskede, at man får historien fra begge personers sider.
Plottet er lidt forvirret til tider, men det bliver løst i sidste ende.
Manglen på den sidste halve stjerne er fordi plottet kunne have været en smule bedre forklaret.
Fuld af hede sexscener, farlige handlinger og masser af følelser.
En bog, der er værd at læse!
Sommer Wynter skriver om nogle fantastiske figurer og historier. Ser frem til at læse hendes næste bog!
STJERNER: 4.5
My opinion:
I loved this story line. Two characters that are thoughtful but just can't keep from each other.
I understand that it is way better to be with a beautiful and charming young lady that loves you for who you are in stead of an ex-wife that has been cheating and just wants you when it is handy.
Very well written. Loved that you get the story from both sides.
Plot is bit confused but it gets solved in the end. The lack of the last half star is because the plot could have been a bit better explained.
Full of steamy scenes, dark twists and lots of emotions.
A book that is worth reading!
Summer Wynter writes about some awesome characters and storylines. Looking forward to read her next book!
STARS: 4.5
---