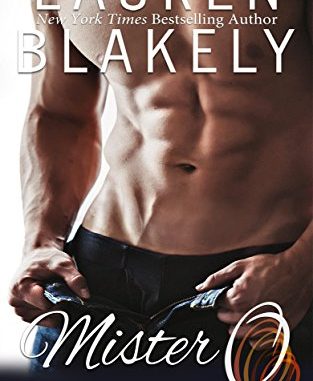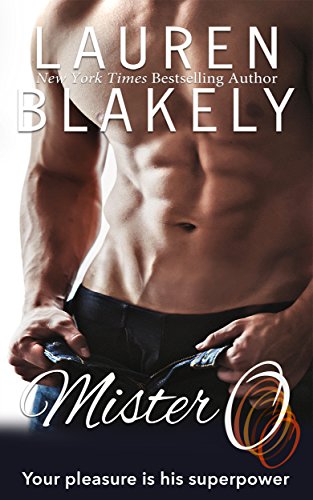 Mister O
Romantik - Erotisk
Lauren Blakely Books
02.05.2016
Ebog - Paperback
306

Just call me Mister O. Because YOUR pleasure is my super power.
Making a woman feel 'oh-god-that's-good' is the name of the game, and if a man can't get the job done, he should get the hell out of the bedroom. I'm talking toe-curling, mind-blowing, sheet-grabbing ecstasy. Like I provide every time.
I suppose that makes me a superhero of pleasure, and my mission is to always deliver.
But then I'm thrown for a loop when a certain woman asks me to teach her everything about how to win a man. The only problem? She's my best friend's sister, but she's far too tempting to resist–especially when I learn that sweet, sexy Harper has a dirty mind too and wants to put it to good use. What could possibly go wrong as I give the woman I've secretly wanted some no-strings-attached lessons in seduction?
No one will know, even if we send a few dirty sexts. Okay, a few hundred. Or if the zipper on her dress gets stuck. Not on that! Or if she gives me those f*&k-me-eyes on the train in front of her whole family.
The trouble is the more nights I spend with her in bed, the more days I want to spend with her out of bed. And for the first time ever, I'm not only thinking about how to make a woman cry out in pleasure –I'm thinking about how to keep her in my arms for a long time to come.
Looks like the real Adventures of Mister Orgasm have only just begun….
**MISTER O is a standalone romantic comedy and it follows supporting characters first introduced in BIG ROCK**
Bog nummer i serien med sexede mænd.
Lauren Blakelys måde, at skrive på får mig til at smile og grine.
Bogen er med erotiske beskrivelser, men også mange sjove bemærkninger.
Den gør en varm om hjertet og er sjov, sexet og virkelig bog. Man kan føle og leve med hovedpersonen og hans venner.
Nick Hammer har virkelig hans udfordringer med kvinden, som han vil have fat i, men man kan kun holde af ham.
Den lille kamp/konflikt mellem de to gør, at man føler man forstår deres situation og den virker som kunne det være virkeligt.
Kan anbefales!
Anbefales til personer over 18 år (grundet erotiske scener).
Kan købes på engelsk som:
E-bog og paperback
---