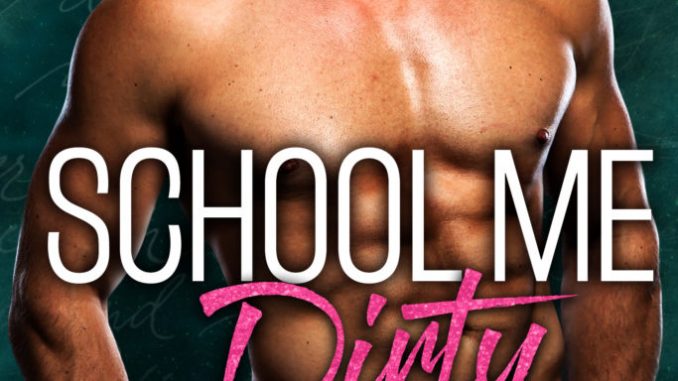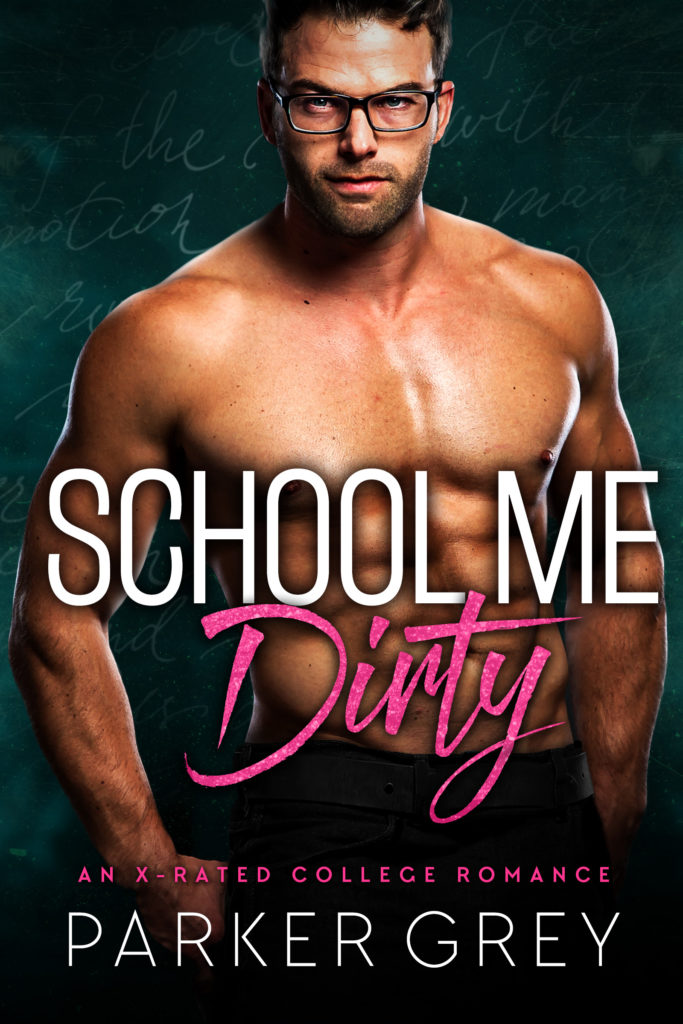 School me dirty
Romantik - Erotisk
10. dec. 2016
Ebog
149

I'm hard on my students.
All semester, Melody has been sitting quietly in the back of my class - a straight-A student with a perfect 4.0 GPA. A nice, polite, well-behaved, good girl.
The kind of good girl I want to see on her knees in front of me, those big wide eyes begging me.
Touching her could get me fired and barred from teaching ever again. But when she asks me to be her thesis advisor, I say yes, and soon sweet, almost-innocent Melody is in my office, her ripe curves and pouty lips practically begging me to take her.
Dominate her. Claim her. Make this good girl my dirty girl.
It's just an innocent crush…
I know it's a total cliche to have a crush on your professor, but I can't help it - he's ruggedly handsome, incredibly smart, totally in control…
…and even from the back row I can see the monster in his pants.
I know these are dangerous games I'm playing with him. I know if we get caught, the consequences would be total disaster — but every time he growls my name, I practically lose my mind.
Take me, professor. Make me yours.
Min vurdering:
Parker Grey har gjort det igen! Jeg var lidt skeptisk, om forfatteren kunne leve op til "Boss Me Dirty" (hendes fantastiske første roman), fordi alt for ofte er de første romaner fantastiske men efterfølgende kommer til kort (måske er baren allerede indstillet til høj?). Parker Grey har dog gjort sig meget umage med sin anden roman "School Me Dirty".
Dette må være den hotteste (HEA, Insta-begær / kærlighed) roman jeg har læst til dato (og jeg har læst mange)!
Parker Greys talent er utroligt; historien flyder problemfrit, skrivestil yderst professionel (med få grammatiske fejl) og bogstaverne er simpelthen engagerende.
"School Me Dirty" er sød, indtagende, varm (jeg mener hot?) med en fantastisk epilog og sød HEA. Jeg blev let fordybet i historien og bogstaveligt talt kunne jeg ikke lægge den væk.
Jeg kan varmt anbefale begge forfatterens værker: "School Me Dirty" og "Boss Me Dirty".
Forudsigelse … Parker Grey vil hurtigt stige til toppen af boglisterne.
Denne bog handler om en lærer / elev forhold, og det er varmt og dampende ud over ord. Trods den er lidt kort,føltes som en fuld bog med mængden af ​​skriftlige detaljer og tempoet i historien. Intet i det følte forhastet og hele historien føltes virkelig god og underholdende.
Jeg blev betaget af Melodys personlighed og det er ikke på en dårlig måde. Jeg kunne virkelig godt lide hendes ligefremhed. Hun går efter, hvad hun vil og er ikke genert over det. Professor Sharpe er varmt og så mandig, at jeg kun kan elske ham.
Bogen er fyldt med hede scener med begær. Skrevet i en tempofyldt, fræk og intenst ophidsende stil. Jeg kunne godt lide det strejf af drama, der gik forud for den mest romantiske del af historien.
Anbefales til personer over 18 år (grundet erotiske scener).
Kan købes på engelsk som:
Paperback og ebog.
---