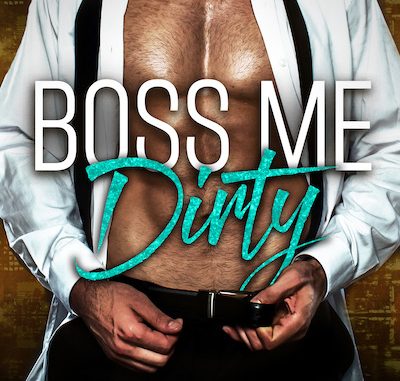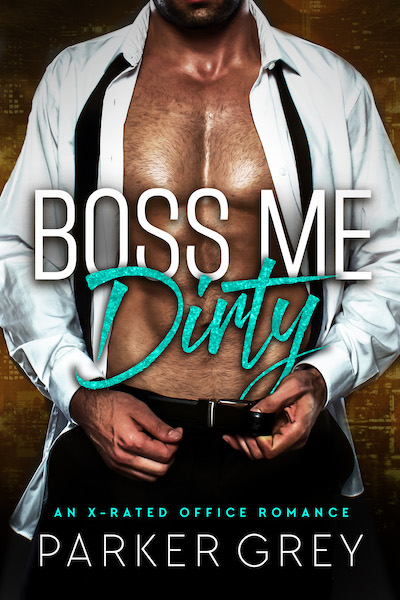 Boss me dirty
Romantik - Erotisk
20. nov. 2016
Ebog
131

I'm obsessed with my secretary.
The way she walks. The way she looks at me. The way she says my name, especially when she says yes.
Yes, Mr. Declan.
I know better. I'm not just her boss, I'm the owner of the entire firm - and she's just barely out of college and out at her first job.
Sweet. Inexperienced. Innocent.
I don't just want Sloane. I want to own her, possess her, dominate her body and soul in every way I know how.
Come hell or high water, I won't stop until she's mine.
I've got a crush on my boss.
I shouldn't. I know. I should find someone my own age to date, but I can't stop thinking about my dominant, commanding boss.
Every time I walk into his office my knees turn to jelly. All I can think about is Mr. Declan bending me over his desk and taking me, making me his.
I could get fired for this, but there's something in the way he looks at me, something in the way he speaks to me, something about him that makes me want to beg him for more.
Please, Mr. Declan. Please.
Min vurdering:
Mr. Declan og Sloane er arbejdsgiver og arbejdstager. Sloane har fantaseret om hendes ældre chef og Mr.Declan kan ikke stoppe med, at stirre på hans sekretærs røv. Han ved, at han har brug for at ikke, at tænke upassende tanker om hende, men da han ved et uheld læser hendes sms'er over skulderen på hende og ser, at hun er tiltrukket af ham, kan han ikke kontrollere sig selv længere. Han må gøre krav på Sloane gang for alle.
Fra start til slut, tager denne historie læseren ind i en sex-fantasi. Begge karakterer er tiltrukket af hinanden og får endelig en chance for, at handle på denne tiltrækning.
Bogen er velskrevet og har hurtig handling.
Personligt er jeg slet ikke tiltrukket af at være bundet op eller oplever en smerte stimulus, men hvis læseren er fortrolig med dette, vil bogen holde din opmærksomhed.
Dette er den første bog, jeg har læst af Parker Grey, og jeg er stadig sprællende i min plads over, at tænke på denne bog. Hvis du har brug for en beskidt chef, der kommer til at hævde dig som hans, så læs denne.
Hvis du bare har brug for en smudsig bog, så er dette for dig. Jeg nød denne bog, og jeg vil læse mere fra Parker Grey.
Jeg elskede denne dirty, dirty, bog. Dialogen var god "og beskidt" endnu sært romantisk. Det er en komplet historie med HEA og efterlader dig tilfreds.
Elskede hvert minut af det! Også en lille smule drama, som jeg fandt meget interessant.
Anbefales til personer over 18 år (grundet erotiske scener).
Kan købes på engelsk som:
Paperback og ebog.
---