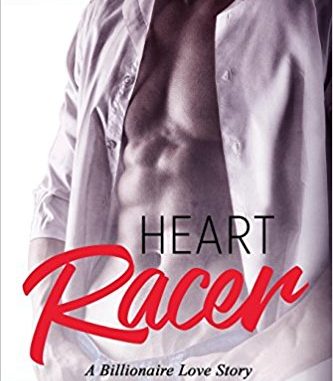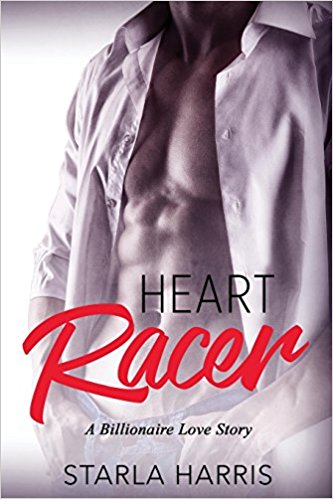 Heart Racer
Romantik - Erotisk - Sport - Sjov
CreateSpace Independent Publishing Platform
13.04.2017
Ebog
136

When Olivia Redwood bets on long-shot race car driver Jacob Teller, the last thing she expects is to walk away with a windfall—let alone the driver himself. With Olivia by his side, Jacob's luck changes and he starts winning every competition he enters. He becomes a part of the upper echelon of his sport and invites Olivia to come along for the ride. But when tragedy strikes, Olivia is forced to re-evaluate her relationship with Jacob and reconsider exactly how far she's willing to go to keep him.
Min vurdering:
Starla Harris har gjort det igen. En bog, som du bare skal færdiggøre, når du begynder at læse den.
Jeg elskede den.
Kemien mellem Olivia og Jake er fantastisk. Men vil de overgive sig til det? Vil de stoppe med at sige, at det kun er for fornøjelse og komfort?
Historien er ikke forhastet, og forholdet mellem personerne tager den nødvendige tid for, at udvikle sig.
En historie med et realistisk plot. Drejningerne forventes ikke, men passer godt ind i historien.
En bog med humor, sjove kommentarer, varmt sex og HEA!
Kan ikke vente på den næste bog fra Starla Harris.
My opinion:
Starla Harris has done it again. A book that you just have to finish when you start reading it.
I loved it.
The chemistry between Olivia and Jake is fantastic. But will they give in to it? Will they stop saying that it is only for the joyride and the comfort?
The storyline is not rushed and the relationship of the characters takes the time needed.
A story with a realistic plot. Twists not expected but fits very well in the story.
A book with humor, funny comments, hot sex and HEA!
Cannot wait for the next book from Starla Harris.
---