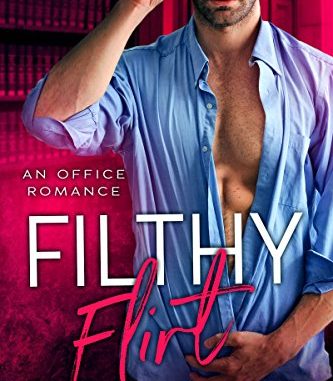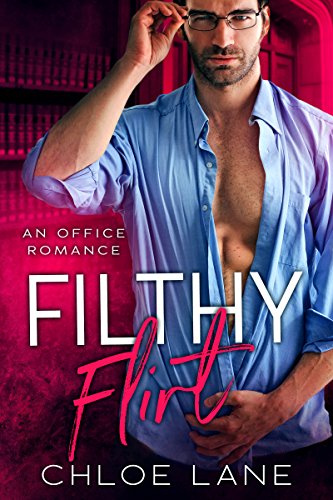 Filthy flirt
Romantik - Erotisk - Office
Amazon Digital Services LLC
21.03.2017
Ebog

Emma Mason is completely off-limits.
She was hired on at my law firm to clean up my image, but I can't stop thinking about the dirty, filthy things I'd like to do to her.
Like bend her over my desk. Or the conference table. Or the copy machine.
She's fresh out of law school and too innocent to touch, and I know I'm supposed to stay away. I'm not supposed to notice the way her demure outfits hug her hotter-than-sin curves. I'm not supposed to react when she bites her lip and looks at me with those big, blue, f*ck-me eyes.
But how can I resist?
Maxwell Kane is almost my boss.
That means I shouldn't spend every waking minute daydreaming about the naughty things I'd like to with my experienced, ruggedly handsome partner…things I've never tried before.
It's my very first job out of law school, and tempting him could mean disaster for my career. For both our careers.
But I want him to bend me over his desk and make me his. I want him to show me how filthy love can get.
I want it too much to say no…
Filthy Flirt is a quick, dirty, steamy standalone office romance with an alpha hero who will have you melting, a heroine who's head-over-heels, and a sweet-like-candy HEA. If you're looking for something over the top and molten hot, this is it!
Min vurdering:
Endelig en mand, som tør tage, hvad han vil have. Men stadig sætter kvinden og hendes prioriteter først.
ELSKEDE historien og måden den er skrevet på. Meget velskrevet og forståelig. Medrivende.
Kan sagtens føres hen til en normal nutidshistorie.
Man bliver ikke forvirret i handlingen. Tidsrummet det hele foregår over er meget naturlig og dette gør, at det hele virker mere normalt.
Personerne har tid til, at udvikle sig både udenfor og i deres opståede forhold, så de kan tage deres beslutninger.
Kan helt klart anbefales for alle over 18+ grundet erotiske scener.
Kan købes som ebog på engelsk.
My opinion:
LOVED IT! Loved Maxwell!
Finally a man who takes what he wants 🙂 – and lets her priorities get first in line!
A very well written book – loved the story line.
You do not get confused. Timeline of relationship is wonderful and the characters has time to develop and make their choices!
I am volunteering to leave a review for an ARC of this book.
---