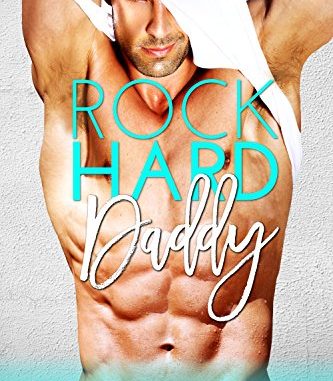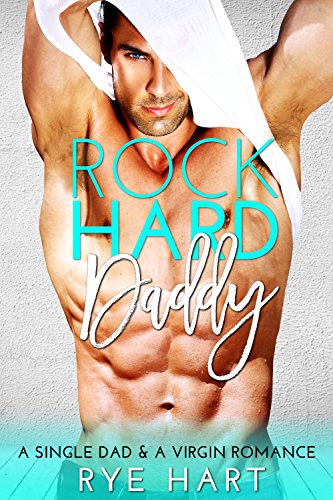 Rock Hard Daddy
Rock Hard
Romantik - Erotisk - Cowboy - Virgin
Amazon Digital Services LLC
11.03.2017
Ebog - Paperback
2481

My best friend's daughter just told me she's been saving her virginity for me - and it's screwing with my head.
I have to say life as Conner Wilkes does have its perks.
I bang a new woman every week- no questions asked.
Though, being a single overprotective Dad means that I've always lived two lives - and it worked out just fine.
But now my best friend's daughter walked back into my life - and I can't get my head straight.
I want to own her. Dominate her. Teach her how to use her sweet assets.
Last I saw her, she was just a sweet sixteen year old and now she's a twenty two year old temptress.
Those ocean blue eyes, full lips and long luscious legs leave me wondering if I'm being punished for all the crap I put women through in the past.
I can have any woman, but I want her.
Turning down an opportunity to take Chloe's virginity will take every fiber of my being - I just hope I've got the self-restraint to do it.
**This is a standalone novella with a HEA and NO cheating! The kindle version also comes with bonus content, including an exclusive bad boy romance.
Min vurdering:
Rye Hart har i denne historie taget forholdet mellem en ung pige på 22 år og hendes forelskelse i hendes fars ven (38 år).
Chloe kommer hjem efter 6 år og begynder, at arbejde hos Conner (faderens ven). Conner har et stort resort, hvor hun bliver ansat som administrator.
Kemien mellem de to personer beskrives rigtig godt. Man følger forholdet fra begges synsvinkler. Dette gør, at man får afdækket eventuelle spørgsmål.
Historien er meget velskrevet med humor, erotiske scener og lykkelig afslutning.
Dog synes jeg afslutningen kunne have været lidt mere i dybden. Men absolut en bog, som er købet værd.
My opinion:
Rye Hart writes in this story about the relationship between a young girl – Chloe – of 22 years and her love for her father's friend – Conner (38 years).
Chloe comes home after 6 years and begins working for Conner. Conner has a great resort, where she is employed as an administrator.
The chemistry between the two characters are described very well. It follows the relationship from both their points of view.
This allows to uncover many situations.
The story is very well written with humor, erotic scenes and happy ending.
However, I think the conclusion could have been a little more in depth. But definitely a book that is worth the purchase.
---