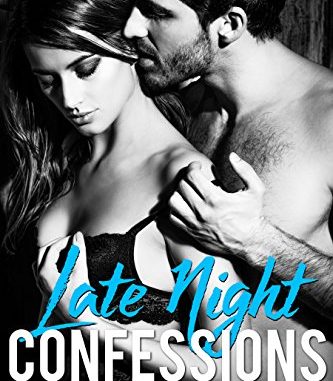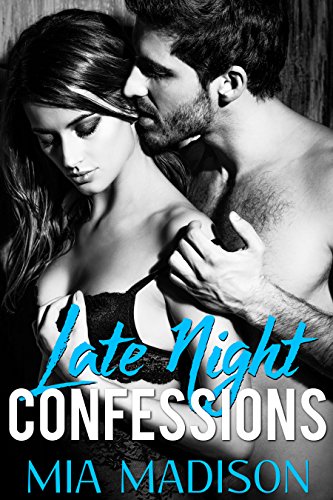 Late night confessions
Romantik - Erotisk - Jomfru/moden mand
Amazon Digital Services LLC
07.04.2017
Ebog
131

I'd give anything to be her first...
Maya
I'm a 22 year-old woman, and I've never been with a man. But that all changes tomorrow night.
The moment I post those words at an anonymous online forum, I regret it. Messages flood my inbox with propositions and inappropriate pictures. Except for one man. He goes by TJ, and all he writes is "why?"
And I don't really have an answer for why I want to get it over with. As TJ and I talk from dusk till dawn, I realize how much better it would be to wait until I meet the right man. A man like TJ.
TJ
I'm a 36 year-old divorced man, and I've never been in love.
My confession was sad but true. I'd never met someone and felt instantly that I couldn't live without them--until I met her. How can a young woman I've only chatted with online consume so much of my thoughts? But Maya does.
Then I learn that I'm her new advisor at the university. She couldn't possibly be more off limits--yet I can't get her out of my head. And I'm sure as hell not going to let her waste her first time on some immature, self-centered guy. She needs an experienced man to show her what she's been missing. Too bad that can't be me.
Min mening:
Mia Madison har igen gjort det. Hun leverer altid historier, der er værd at læse.
I denne historie tager hun temaerne jomfru og aldersforskel (her 13 år) og skriver en historie, der er virker realistisk.
Jeg elsker det bare. Historien tager den tid, der er nødvendig, og du får tankerne fra begge karakterer.
Beskrivelserne af karaktererne er lavet så du føler du kender dem.
Storyline er ikke forhastet, og jeg elsker det.
Deres chat øjeblikke gør dig svag i knæene, og du er spændt hele vejen igennem historien.
Der er vrede, tårer,  smil og masser af humor og dampende øjeblikke i denne historie. Det gør det så meget mere elskelig.
Værd at tid på at læse og ikke skuffende!

My opinion:
Mia Madison has again done it. She always delivers book/stories that are worth reading.
In this story she takes the themes virgin and age difference (here 13 years) and writes a storyline that is so realistic.
I just love it. The story does take the time that is needed and you have the thoughts from both characters.
The descriptions of the characters is done so that you feel you know them.
Storyline is not rushed and I love that.
The chat moments gets you in a puddle and you are hooked all the way through the story.
There is anger, tears, smiles and lots of humor and steamy moments in this story. That makes it so much more loveable.
Worth the time reading and do NOT disappoint!
Keep them coming Mia Madison!
---