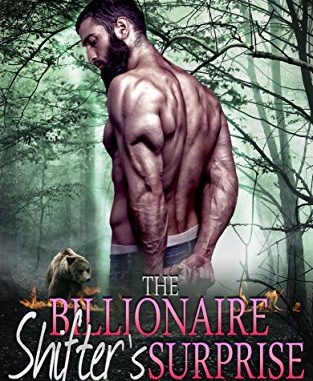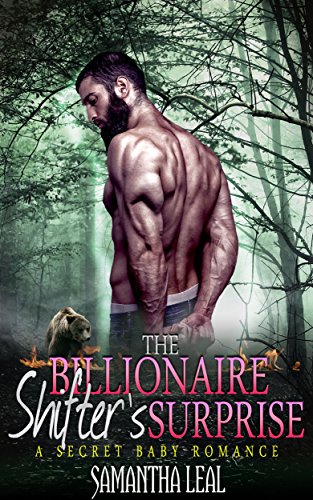 The Billionaire Shifter's Surprise
Romantik - Erotisk - Paranormal
Amazon Digital Services LLC
02. sept. 2017
Ebog
44

Curvy Cally is recovering from a broken heart when a wild night out with her room mate leads her to her ultimate fate. Gorgeous businessman Hugo is exactly what she needs to get her confidence back, but little does she know he is about to change her forever.
When Hugo disappears after their wild night of passion, he never feels too far away. And when months later Cally finds herself beginning a new job for a reclusive billionaire in the middle of the city, she is more than shocked when it is Hugo who answers the door and welcomes her into his home and private world.
Hugo has been hiding and fearing for his safety, but now things have calmed, fate has brought him and Cally back together. However, all is not what it seems... Hugo has a secret. He is a bear shifter, and their connection is something special because he claimed Cally the moment he set eyes on her... And now it's not only Hugo who has a secret... Cally is pregnant with his cub baby! And things are only going to get better and better!
Warning: This eBook contains mature themes and language and is meant for 18+ readers only
Min vurdering:
Jeg kunne godt lide denne historie. Det har lidenskab og begær. Hovedpersonerne er øjeblikkeligt tiltrukket af hinanden og har en vis følelse. Det er en paranormal romantik, men det overtager ikke historien. Den er velafbalanceret. Jeg kan godt lide beskrivelsen af hovedpersonerne og deres udvikling.
Jeg ville have elsket det, at være en længere historie dog. Anbefalelsesværdig
My opinion:
I liked this story. It has passion and lust in it. The characters are instant attracted to each other and have the certain feeling. It is a paranormal romance but that does not take over the story. It is well balanced. I like the description of the characters and their development.
I would have loved it to be a longer story though. Recommendable.
I received this ARC in exchange for an honest review.
---