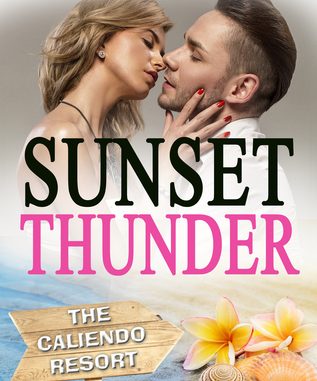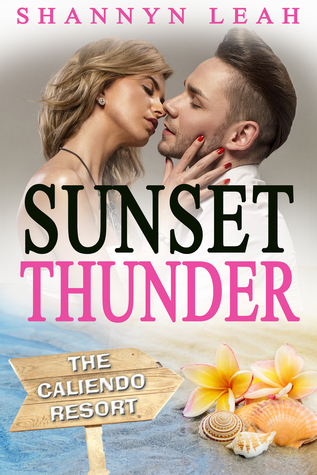 Sunset thunder
The caliendo resort
Romantik - Erotisk - Bad Boy - Alfahan
Amazon Digital Services LLC
04.04.2017
Ebog - Paperback
348

Violet Caliendo escorts couples into the illusion of "happily ever after" as wedding coordinator at Willow Valley's five-star Caliendo Resort. But Violet doesn't believe in love or "happily ever after" anymore. She's guarded herself from love so deeply since her divorce that some even call her the "Ice Queen." When she has to plan her ex-husband's wedding, even her Ice Queen persona takes a hit.
With her emotions in high gear, she takes out her frustrations by having sex with her ex's best man, Ryder Carlex. Ryder is a playboy type and Violet figures it's a simple one-time fling. But Ryder actually is attracted to Violet in a way he's never known before. Neither of them ever imagines that the sparks between them will ignite a fire hotter than anything they've ever encountered – slowly breaking down both their walls.
Will Violet be able to let go of her past and embrace a possible future with Ryder? Will Ryder let Violet into his own deep, dark secrets? Or will their trust issues forever doom them both from achieving their own "happily ever after"?
This book can be read as a stand alone, but for more enjoyment read them in the order of the series, as all the characters appear in future books.
Min vurdering:
En meget velskrevet bog med nogle ikke forventede vendinger. Jeg kan godt lide forfatterens skrivestil. Hun er meget kreativ og har en brug af ord, der fanger læseren. Historien flyder flot. Jeg kan godt lide historien og plottet. Jeg favoriserer ikke gentagelsen linjer, for at gøre noget klart.
Denne historie har en masse romantik i den. Karaktererne er godt beskrevne og udvikler sig fint gennem historien. Jeg kan lide de sensuelle følelser og varme i historien. Det tænder læsernes romantiske følelser. Historien og romantikken i denne bog er velafbalanceret. Ingen af dem overtager. Den har lidenskab, hede scener, følelser, kemi og uventede vendinger i den.
Ryder og Violet passer til hinanden og er godt par. Jeg kan godt lide, at Ryder går efter, hvad han ønsker. En fjende til kæreste historie.
Jeg kan kun anbefale den til andre, der kan lide at læse romantiske romaner.
My opinion:
A very well written book with some unsuspected twists and turns. I like the writing style of the author. She is very creative and has a use of words that captivates the reader. The story flows nice. I like the story line and plot. I just do not favor repeating lines over and over to make a point.
This story has a lot of romance in it. The characters are so well described and develops nicely through the story. I like the sensual emotions and heat in the story. It sparks the readers romantic emotions. The story and romance in this book is so well balanced. Neither of them takes over. It has passion, steamy heat, emotions, chemistry and twists in it.
Ryder and Violet suits each other and are a well fit couple. I like that Ryder goes for what he wants. An enemy to lovers story.
I can only recommend it to other that like to read romance novels.
---