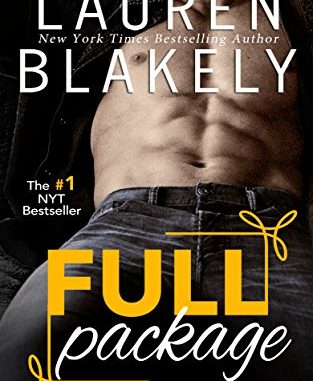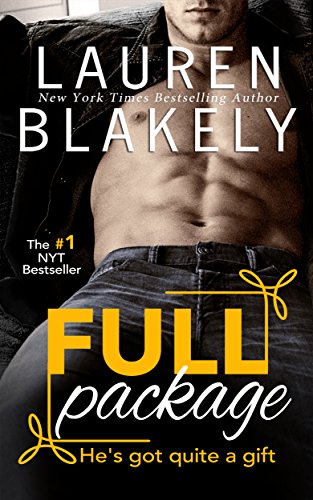 Full package
Romantik - Erotisk
Lauren Blakely Books
09.01.2017
Ebog - Paperback
280

A hot and hilarious new romance from the author of smash hits MISTER O and BIG ROCK...
I've been told I have quite a gift.
Hey, I don't just mean in my pants. I've got a big brain too, and a huge heart of gold. And I like to use all my gifts to the fullest, the package included. Life is smooth sailing....
Until I find myself stuck between a rock and a sexy roommate, which makes for one very hard...place.
Because scoring an apartment in this city is harder than finding true love. So even if I have to shack up with my buddy's smoking hot and incredibly amazing little sister, a man's got to do what a man's got to do.
I can resist Josie. I'm disciplined, I'm focused, and I keep my hands to myself, even in the mere five-hundred square feet we share. Until the one night she insists on sliding under the covers with me. It'll help her sleep after what happened that day, she says.
Spoiler--neither one of us sleeps.
Did I mention she's also one of my best friends? That she's brilliant, beautiful and a total firecracker? Guess that makes her the full package too.
What's a man stuck in a hard place to do?
FULL PACKAGE is a standalone friends-to-lovers rom-com!
Min vurdering:
Den fjerde bog i serien med sexede mænd.
Denne bog er om Chase. Han er læge på Skadestuen. Hans boligsituation er desværre sådan, at han efter, at have været i udlandet som læge, nu bor hos sin bror.
Han leder derfor efter en bolig. Dette er ikke nemt. Hans bedste vens lillesøster mangler en bofælle og han benytter sig af denne mulighed.
Der opstår selvfølgelig følelser, men disse kan være svære, at indrømme og dermed føre ud i livet.
Josie og Chase har ikke haft deres mest positive oplevelser med parforhold og derfor holder de begge meget igen.
Jeg elsker Chase, men desværre så sker der først noget halvvejs inde i bogen. Handlingen er meget langtrukken i den første halvdel.
Den virker meget tung, at komme ind i, men heldigvis ændrer det sig lidt godt halvvejs.
Man møder også i denne bog karakterer fra de tidligere bøger, og får dermed opdateret deres situationer.
Man bør læse bogen, hvis man er til Lauren Blakelys serie om denne vennekreds. Kan anbefales, men som skrevet tung det første stykke.
Anbefales til personer over 18 år (grundet erotiske scener).
Kan købes på engelsk som:
E-bog og paperback
---