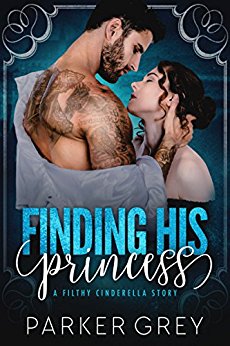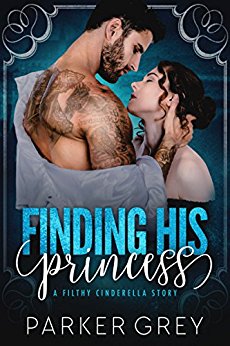 Finding his Princess
Filthy Fairy Tales
Romantik - Erotisk - Bad Boy - Virgin - Fantasy
Amazon Digital Services LLC
25.07.2017
Ebog
169

I don't even know her name, but I swear I'll find her and claim her as mine.
Ten seconds.
That's how long it took for me to decide that this early-morning diner waitress was going to be the next lucky girl to hop onto my princely d*ck. Yeah, I was hungover as f*ck and still wearing last night's tuxedo, but that's never exactly been a problem.
Most of the time I don't even have to ask. His Royal Hardness has a reputation that precedes the rest of me, though not by much -- and girls from all over the kingdom and just dying for a ride.
Not her.
This girl runs away, and I'm left standing there like an *sshole. Now all I've got is the memory of her perfect body, luscious lips, and devious smile -- but not her name.
To make matters worse, my father is insisting that I settle down and stop embarrassing him, so he issues an ultimatum: find a wife, or else.
I know exactly who I want.
But first I have to find her.
Finding His Princess is a very steamy, cheesy, and over-the-top Cinderella story that'll melt your kindle and your heart!
Min vurdering:
Wow! Jeg elskede denne version af eventyret med Askepot. Dette er en erotisk version med mange følelser på spil.
Da virkeligheden sparker Grayson bagi, skal han finde sin prinsesse. Men det er selvfølgelig meget svært, fordi den onde heks forsøger at skjule Ella.
En version med drama, følelser, kemi, nye aspekter og fantastiske personer i biroller. Jeg elskede Flynn og Thomas! Selvfølgelig må et par som dem være med i denne historie – de er fantastiske!
Jeg kan kun anbefale denne korte og hurtig læste, men fantastiske version af Cinderella.
My opinion:
Wow! I loved this version of the fairytale with Cinderella. This is a steaming hot version with lots of emotions on display.
When reality kicks in he has to find his princess. But of course that is very difficult because the wicked witch tries to hide Ella.
A version with drama, emotions, chemistry, new aspects and loveable supporting characters. I loved Flynn and Thomas! Of course a pair like them has to be in this story – they are amazing!
I can only recommend this short and fast paced but fantastic version of Cinderella.
---