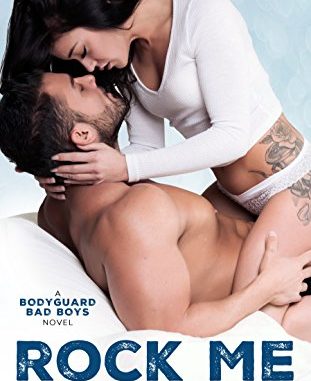 Rock Me: Bad Boy Bodyguards Book 1 by Carly Phillips
Date of Publication: September 19, 2017
Blurb
Blurb:
ROCK ME, an all-new sexy STANDALONE, is coming this fall from Wall Street Journal bestselling author Carly Phillips!
Bodyguard Bad Boys… Sexy, Hot, and oh so protective!
A pop star in danger.
Her reluctant bodyguard.
A past they can't deny.
Summer Michelle is on the verge of ultimate fame.
Ben Hollander has sworn off mixing business with pleasure.
But keeping his hands off of the sexy songstress is easier said than done and once the threat is neutralized, will she choose fame over love?
Available From
---
About Carly Phillips
After a successful fifteen-year career with various New York publishing houses, and over 40 sexy contemporary romance novels published, N.Y. Times and USA Today Bestselling Author Carly Phillips is now an Indie author who writes to her own expectations and that of her readers. She continues the tradition of hot men and strong women and plans to publish many more sizzling stories. Carly lives in Purchase, NY with her family, two nearly adult daughters and two crazy dogs who star on her Facebook Fan Page and website. She's a writer, a knitter of sorts, a wife, and a mom. In addition, she's a Twitter and Internet junkie and is always around to interact with her readers. You can find out more about Carly at www.carlyphillips.com.
Find Carly Phillips Online
Hosted by: