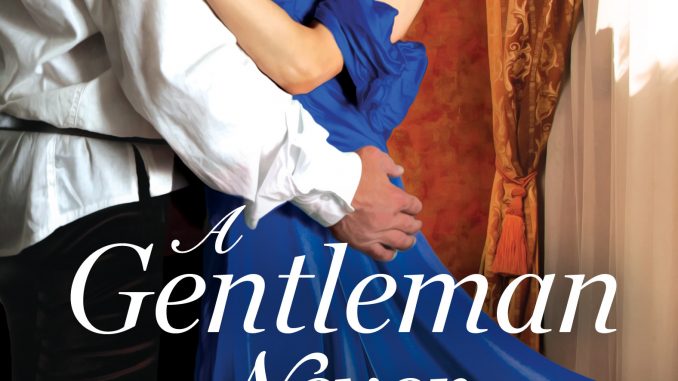 Cover Design:
Release Date: September 12, 2017
Synopsis
Love is worth a little scandal.
Owen Hadley needs a wife. Preferably a wealthy one. Alas, there aren't a great number of heiresses willing to marry a rogue of no particular fortune—luckily, if there is ever a gentleman capable of melting a lady's chilly heart, it's Owen.
Milly has had enough of the marriage mart. If matrimony means giving up her freedom for a foppish husband, then society can take their idea of marital bliss and toss it. But when the ton's most notorious rogue mistakenly makes his way into her bedchambers, Milly finds herself unexpectedly and unwillingly at the altar . . .
Yet the more time she spends with her new husband, the more Milly starts to wonder if the marriage she never wanted may be the best thing that's ever happened to her. Now it's up to Owen to convince Milly that what started as a mistake is anything but—and that every night with him will be more wonderfully scandalous than the last.
Purchase Links
Giveaway
One of Five ARC's for A Gentleman Never Surrenders
Direct Link: http://www.rafflecopter.com/rafl/display/b1257f8d135/?
About the Author
Lauren Smith is an Oklahoma attorney by day, author by night who pens adventurous and edgy romance stories by the light of her smart phone flashlight app. She knew she was destined to be a romance writer when she attempted to re-write the entire Titanic movie just to save Jack from drowning. Connecting with readers by writing emotionally moving, realistic and sexy romances no matter what time period is her passion. She's won multiple awards in several romance subgenres including: New England Reader's Choice Awards, Greater Detroit BookSeller's Best Awards, Amazon.com Breakthrough Novel Award Quarter-Finalist and a Semi-Finalist for the Mary Wollstonecraft Shelley Award.
Connect with Lauren
Newsletter Sign Up: http://bit.ly/2sWrmcF
Facebook Author Page: http://bit.ly/2sVVWn0
Goodreads Author Page: http://bit.ly/2tz3o9D
Twitter: http://bit.ly/2uTXTSa
Instagram: http://bit.ly/2u1mkkn
Amazon Author Page: http://amzn.to/2sPc0Mh
BookBub Author Page: http://bit.ly/2vcU36u