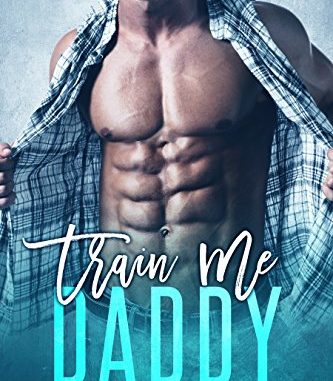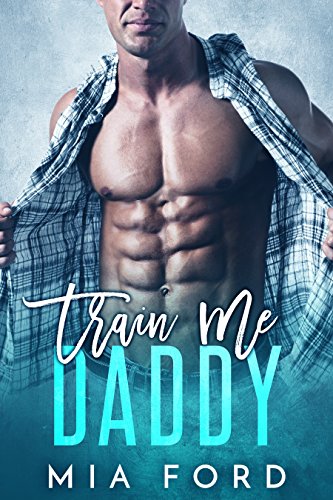 Train me daddy
Romantik - Erotisk - Millionær - Enlig far
Amazon Digital Services LLC
06.06.2017
Ebog
655

June
I've never been in love, but when I see him, I think this could be real.
The only thing is,...
He's not just a single dad, he's the father of one of my students.
He's rich, gorgeous, and charming.
What would he want with a naïve little girl like me?
All I know is that I've never been this turned on in my life.

My body is begging for more. 
But somehow I know that playing with fire is only going to get me burned.
Thomas
After my divorce, I swore off women.
That is, until I saw her. Petite, pale, with masses of black hair and intense eyes.
I know I have to have her. Her sweet body is begging for me to dominate her, to make her mine.
The problem?

I think I might be falling in more than just lust. 
Min vurdering:
Når det kommer til Mia Ford, har jeg forventninger, når jeg læser hendes bøger. Og denne skuffede mig ikke.
Bogen er skrevet i dobbelt POV, og jeg elsker, når en bog viser flere vinkler end en. Bogen er meget velskrevet uden stavefejl.
Den har det hele: grin, humor, action, hot alpha han, rasende ex-kone, lidt BDSM, drama, kidnapning og meget mere. Kemien mellem de to hovedpersoner er fantastisk. Beskrivelsen af dem er skrevet sådan, at du føler, at du kender personerne.
Jeg ønskede bare, at slutningen var lidt længere. Det er for kort til min smag. Det er hele sker lidt for hurtigt og ender med, at det bliver lidt forvirrende. Nogle af de andre ting er kun rørt, og de kunne have været beskrevet mere.
Men samlet elskede jeg bare historien og plottet!
My opinion:
When it comes to Mia Ford I have expectations when reading her books. And this one did not disappoint me.
The book is writing in dual POV and I love when a book show more angles than one. The book is very well written without misspellings.
It has it all: laughs, humor, action, hot alpha male, furious ex-wife, a bit BDSM, drama, kidnapping and a lot more. The chemistry between the two main characters is amazing. The description of them is written in the way that you feel you know the persons.
I just wished that the ending was a bit longer. It is too short for my liking. It is too fast. It get a bit confusing. Some of the other things are only touched and they could have been described more.
But overall I just loved this storyline and plot!
---