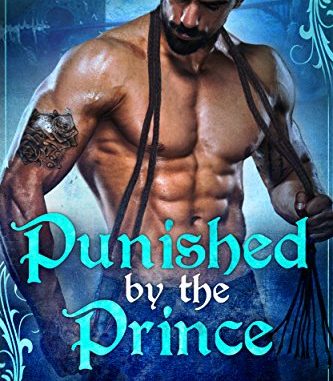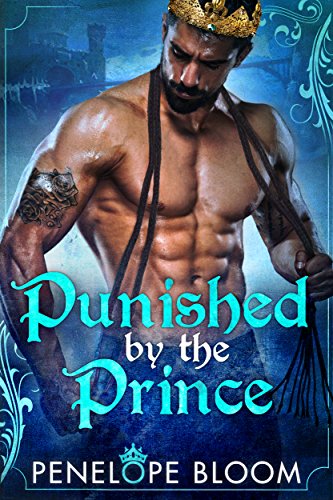 Punished by the prince
Romantik - Erotisk - Bad Boy - Virgin - Fantasy
Amazon Digital Services LLC
15.06.2017
Ebog
341

Elizabeth just learned she's a princess, and she's promised to a prince.
Problem is, the prince is my younger brother.
But this little princess is mine, and mine alone. Screw tradition.
So when I catch her trying to escape, I take matters into my own hands.
I bring her to the dungeon for punishment, and a night she'll never forget.
Finding out I'm actually a princess was a shock. Finding out there's a prince who has been waiting to marry me when I turned eighteen? Yeah, that was a shock too.
I'm not exactly princess material, even if I do have the evil sisters and neglectful parents thing going on. My life was supposed to be boring, cruel, and most of all, uneventful.
But all that changed.
I'm taken to a city that shouldn't exist--a kingdom that shouldn't exist. It's a whole new world full of possibility, where teams of servants cater to my every need and my room is at the top-most tower of a palace. It should be perfect. It should be a dream come true.
But my husband-to-be would give a glacier the chills, and one look makes me want to get as far away from this man and this place as I can.
I'm captured during my escape by the most breathtaking man I've ever seen. He says he is going to make sure I'm "punished" for trying to escape.
I never knew punishment could be so… intimate, or so enjoyable. And I definitely didn't expect to learn Mr. Tall Dark and Gorgeous is actually a prince too--my husband-to-be's older brother, in fact.
**This is a full-length, standalone fake marriage romance. No cheating or cliffhangers, and as always, Happily Ever After guaranteed. Bonus content included!
Min vurdering:
Wow! Hvad sker der her?
Fra side 1 i denne bog begynder der, at ske underlige ting. Du bliver trukket ind i et nyt ukendt univers og følger hovedpersonen Elizabeth til et nyt sted. På hendes 18 års fødselsdag bliver hun bragt til et ukendt kongerige, hvor hun skal gifte sig med en prins. Resten skal du selv læse. Jeg vil ikke ødelægge spændingen.
Denne bog har fart, romantik, sorg, mørke, følelser, lyst, forræderi, humor, erotiske scener, kærlighed og sexede alpha mænd. Den har det hele.
Hovedpersonerne – Elizabeth og Roark – er så godt beskrevet, at du kun kan føle deres problemer og ønsker at de kommer igennem det hele. Historien er lidt akavet i begyndelsen, indtil du er fanget i bogen og bare nødt til, at læse, hvad der kommer bagefter.
Jeg elskede denne bog, fordi den er anderledes og unik. Jeg vil bare vide, hvor man kan finde Roark – savler!
Jeg kunne godt lide bogens kant og kunne ikke lægge den ned igen.
Absolut værd at læse!
My opinion:
Wow! What is happening here?
From page one of this book the action begins. You get drawn into a new unknown Universe and follow the main character Elizabeth into a new place. On her 18th birthday she is brought to an unknown Kingdom where she is supposed to marry a Prince. The rest you have to read by yourself.
This book has action, romance, grief, darkness, emotions, lust, betrayal, humor, steamy scenes, love and hot alpha males. It has it all.
The main characters – Elizabeth and Roark – are so well described that you only can feel their problems and issues and wish they come through it all. The storyline is a bit awkward in the beginning until you are caught up in the book and just have to read what comes next.
I loved this book because it is different and unique. I just want to know where to find Roark – drooling!
I liked the edginess of the book and could not put it down again.
Absolutely worth reading!
---