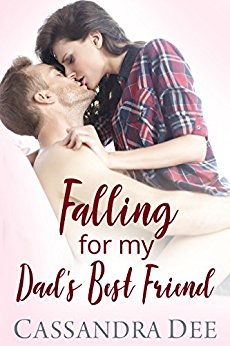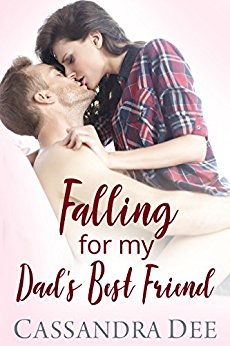 Falling for my Dads best friend
Romantik - Erotisk - Teenage pige/moden mand
Amazon Digital Services LLC
18.03.2017
Ebog
176

Mr. Parker is my dad's best friend but the alpha male's eyes have been following me.
Mr. Parker is my dad's buddy from way back when. They do everything together, poker games, playing tennis, and taking us on family vacations. And when my parents invited Mr. Parker to the cabin for a weekend, it was perfect, I couldn't have been more excited to see the handsome male.
But something's different this year.
Because Mr. Parker has been watching me.
His eyes trail my curves, wandering over the hills and valleys.
And last time I caught him, he didn't look away!
Is that wrong? But if so, then why do I feel so tingly inside?
Min vurdering:
Meget lummer og fyldt med sexscener. MEN…
Jeg har absolut ingen fordomme med hensyn til aldersforskelle mellem personer i par. Men i denne er manden 45 og pigen en jomfru på 18 år. Det er lige rigelig stor forskel for mig.
Der er mange sexscener. Nogle af dem kunne med fordel være byttet ud med lidt samtale og handling, for at tilføre bogen lidt.
Udtrykket Daddy bruges meget af både pigen og manden, og det bliver for overdrevet.
Bortset fra disse ting, så er det en fin bog, som er læsetiden værd.
Kan købes på engelsk som e-bog. Anbefales til 18+.
My opinion:
Really steamy and filled with hot sex. BUT…
I have no prejudice with age – but 45 and 18 are a bit to large of a gap for me.
There are may erotic scenes in it. Maybe a few of them could have been seasoned with less DADDY. I do not mind calling someone Daddy. But for me it was a bit too much when he also calls himself Daddy.
Besides that I LOVED this story. Worth the time reading it!
---